I have seen so many of my friends trying out this new 'Stitch Fix' thing and have been intrigued. I hate shopping with a passion and won't even attempt to go try on clothes while toting around 3 kids so I thought this may be a decent option for me. It's more than I would normally spend on clothes, but I want to create one of those capsule wardrobes (a very minimal wardrobe made of a few key pieces I can mix and match to create endless outfits) and I believe that you get what you pay for so if I spend a bit more on a piece of quality clothing, hopefully it will fit well, feel great, look fantastic and last me a while. I have paid good money for CAbi clothing before and kept/wore those items for 10+ years so I know good quality can really last and stay in style. I plan to try CAbi again soon as well, keep your eyes peeled for a home party invite for that! :) Although I haven't attempted to lose the baby weight yet and I assumed nothing would fit, I missed the reschedule deadline to push the date back (again) so I've got my first box. What do you think?
Even the box is cute! I am already excited to receive another one of these in the mail.
They sent me a pair of boyfriend jeans. I would never try these on in the store for a variety of reasons but I love them! Normally, I think jeans that get skinny at the ankles make me look like a carrot and I can't stand that look yet I see other women wearing them all the time and they look great, even some plus size women. I don't feel that these ones do that to me. I've also never had pants that roll up before but I like that too, it's a casual feel. They are a bit too snug right now but I like them enough that I've decided to keep them as a reward for working off a few pounds. I think they will look great… soon… They give me motivation to keep getting on the elliptical machine, I just finally started doing that this past week. I'm only about 4 months late getting a start on exercising.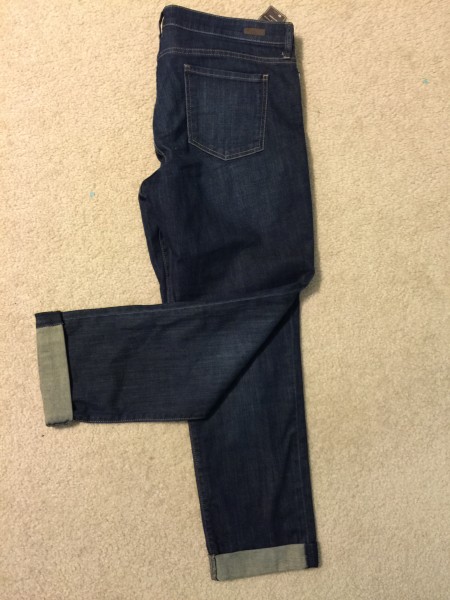 I love the color and print on this turquoise tank top but the fabric is just a little thin and clingy, I don't like the unfinished collar and the ruching on only 1 side looks funny to me when I put it on.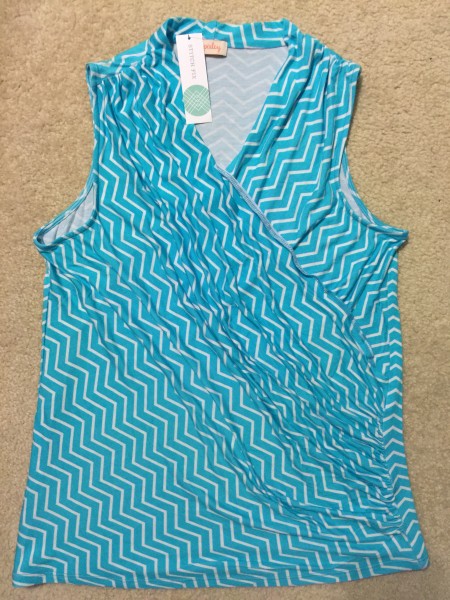 This is another item I wouldn't chose to try on in a store but I think I would actually like it, if I could get it on. Hahaha. Nope, couldn't do it. I don't remember what the fabric was but there was no give to it at all and already being a voluptuous lady, it's even more so now that I'm nursing.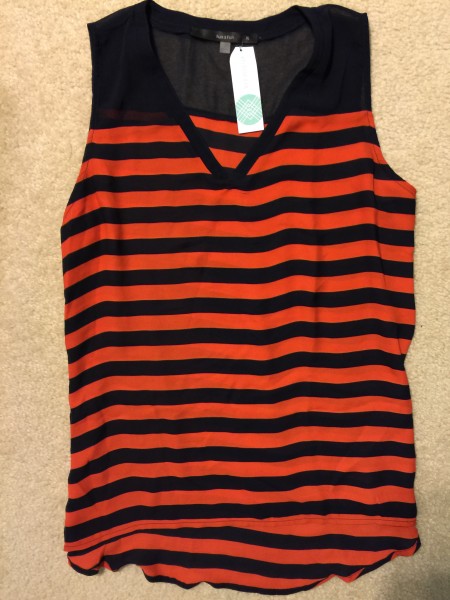 This gray looking shirt was another shirt that had no give and again, I could not get over my chest. It looks gray in this picture which I would like if it were actually that color but it's more of a washed out, pale purple that I'm not really fond of.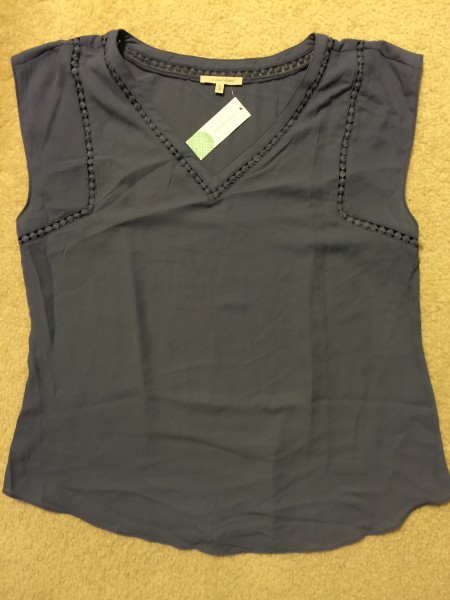 Another piece I would never try on in the store. I love the sleeve length and detail of the buttons on the sleeves on this one. Sadly, the buttons on the front look like the are going to pop off when I put the shirt on. Hahaha. The colors are a bit washed out on this one as well which I just don't really like.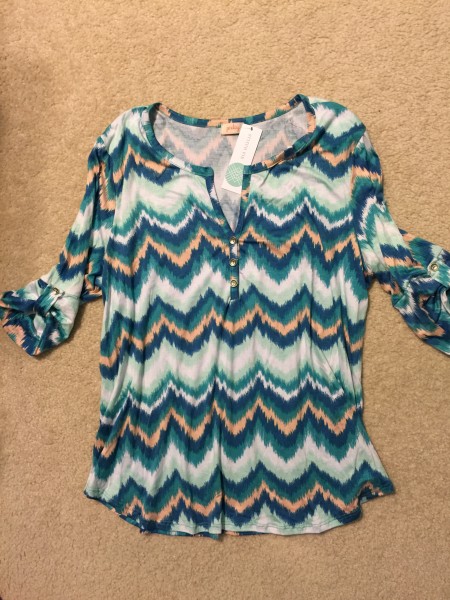 Although not everything fits and I don't like it all, I still loved my first 'fix' experience and can't wait to try it again! If you have been considering this, give it a try! I even took my box to my friends house and opened it with her so we went through it together which certainly made it more fun. Use this referral link and lets go through your box together too!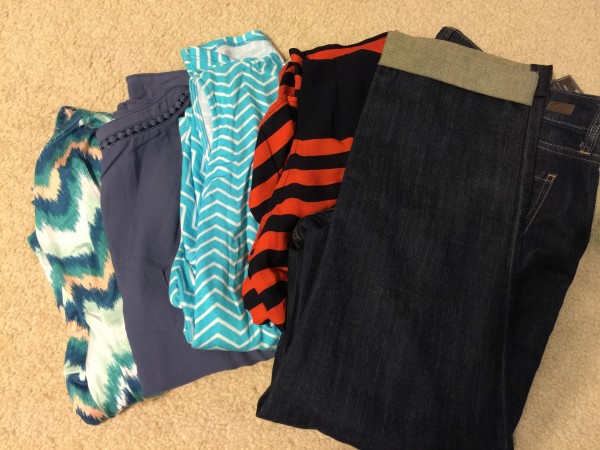 Click here for the referral link.