Well, we had a pretty uneventful day today, thank goodness. Last night was rough so a peaceful day was just what we needed. I diid get in a tiny nap but certainly need more, good, quality sleep tonight so I'm praying for a peaceful night for the both of us.
They tried to wean him off the cardiac drug again today and he again did not tolerate it. His heart isn't quite strong enough yet to take on the full load itself so they will give him some more time apparently. It will be discussed at rounds tomorrow to see if they want to give him more time or come up with an alternate plan.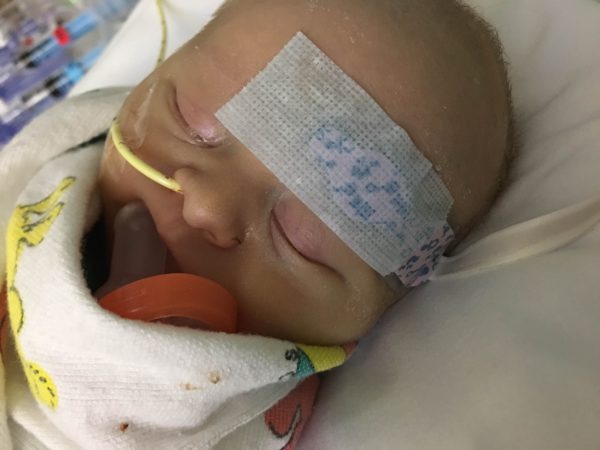 We didn't take steps backwards, we just didn't move forward today. Other than feeding, his tube feeds are up to 9ml per hour from 3 ml per hour so that's good. He is peeing and pooping and we are "binkie training" for him to get food by mouth as well. I'm not sure if it's more training for him or me but we are both learning and it's not very fun for me. At only 5 lbs, he is still a little guy and he is so finicky and fragile, I'm just afraid to have a lot of interaction with him so when the occupational therapist told me it was my job to feed him today, I wasn't too happy to hear it. I need a few extra hands to be able to prop him up sufficiently, squeeze the syringe, hold the binkie and monitor the suck, swallow, breathe pattern that he hasn't quite got down yet. We tried twice today and the first one was better than yesterday and the last one was better than the first so we're making progress. Again, not as quickly as we had hoped but he is taking his sweet time. I also changed his diaper for the first time today. I have throughly enjoyed the nurses doing that for me again, he is so fragile, I'm terrified to touch him. They had to teach me how to pick him up properly to change his diaper because you can't just lift his feet up like a normal baby because he has a sternotomy so we have to be much more careful with how we move him. Ooh, he did a big poop tonight, good boy! Check that one off the list of things to accomplish for the day as well! He had 4 things to accomplish today and he achieved 3 of the 4 of them. I just got to feed him for the 3rd time today too and he did great. Totally wore himself out and went right to sleep.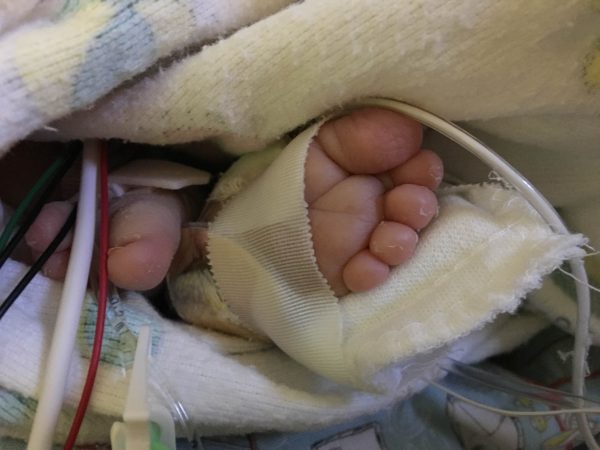 He has been pretty calm and settle today. Hopefully he will be even more calm and settle tonight. Please continue to pray for his cardiac output, that it increases and he tolerates the weaning from the cardiac drug tomorrow and pray for a quiet, peaceful night for him.
Here are some pictures of my "home" here. I've added a 6th blanket to my bed in hopes that I won't freeze like a popsicle tonight, the bed is directly under the air conditioning vent so it's very cold. I spend my time either in here or in the family lounge where I eat all my meals or walking the halls for exercise. I got a scalding hot shower today which was heavenly and did a load of laundry as well.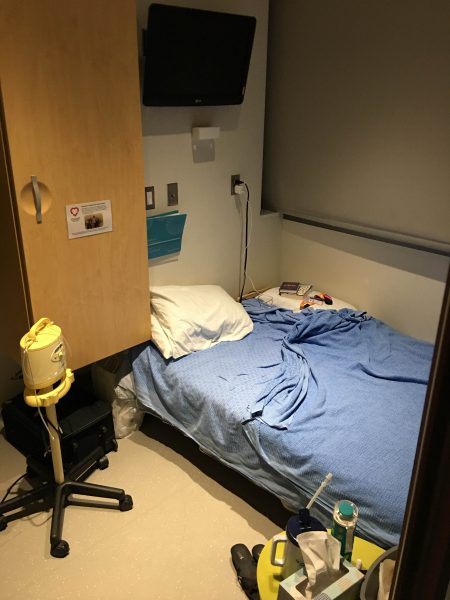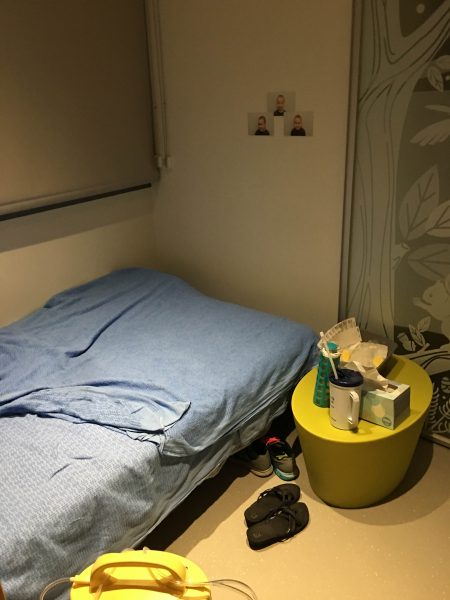 Please also continue to pray for me. I need sleep, peace of mind/heart and healing still. I'm going to go spend some time snuggling him then hopefully try to get to sleep early tonight and sleep all night long without interruption.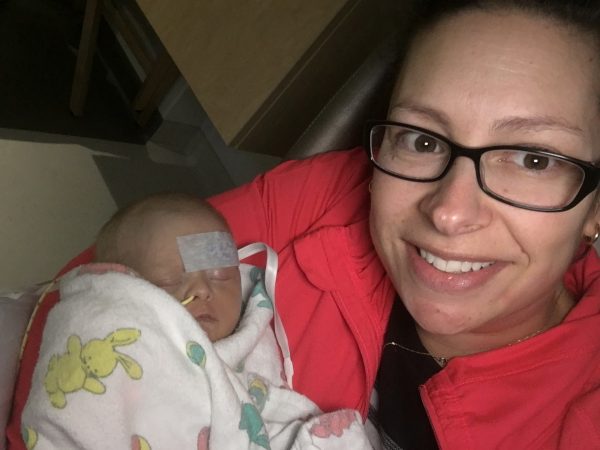 Thank you for your continued prayers and support. Reading all your comments on the blog and on the FB posts are so encouraging to me, I may not reply to each one but I do read them and I am so encouraged and lifted up by them which is great, I really need to get my mind and my heart grounded again.
This is what's on my lap when I get to hold him to snuggle. Can you find his toes?