Ok, so yesterday was 'stand still' day and today, Gideon has deemed 'backwards' day. He had some hiccups throughout the night that have caused them to make it a resting day for him today rather than a forward progress day. He had a transfusion this morning which seems to have helped him out already and he just got a neti pot saline suction treatment that also helped out greatly. They have restarted his Lasix and he is now on high flow humidified room air for positive pressure ventilation because he was working pretty hard to breathe. His heart rate, NIRS readings & respiratory rate have all improved since making all of these changes. His goals for today are to remain stable with the assistance of lasix & positive pressure room air. Hopefully they will be able to reduce the rate of the air as he settles in for a great day so he won't be needing so much support to sustain.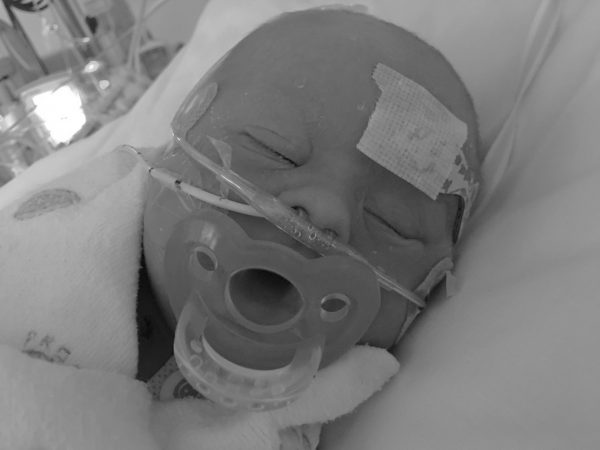 Prayers:
That his chest xray comes back clear & perfect
That his respiratory status improves. Less work of breathing, reduced but stable respiratory rate.
That his cardiac output improves.
For his comfort
That they are able to resume feeds via the NG tube. We won't be feeding orally today because of his respiratory status unless he improves greatly throughout the day which I'm really hoping the saline suction will prove to have helped and achieve.
That's a lot! Mama can use prayers for healing, peace of mind and heart & rest as well. It was a mildly restless night as he decides to do all his funny stuff between midnight and 6am so that pretty much cuts out the option to sleep between those times which is when I plan to get the most sleep. :) Please also pray for Bo with the big boys at home, it looks like a dreary day today so hopefully they have a fantastic day playing and enjoying each others company at home and there is just an abundance of joy and peace in our home.
Thank you for the prayers, encouragement & support!