Just a quick one tonight. We're home safe! We got home to the cutest welcome home sign made by the neighbors, SO SWEET! We haven't even unpacked yet but had to get out at least the supplies we would need throughout the night. The amount of medical supplies we came home with is staggering when I laid them across the living room floor. We are totally exhausted and ready for bed. Just in time to set the alarm and wake up for a feeding . Then another. Then another :) Lol. The big boys are having a slumber party at my parents house which is fantastic. This would have all been way too much to manage tonight when we're completely exhausted with mixing formula, pumping milk, dosing medication, setting up the pump, cleaning bottles, changing diapers, snuggling a baby, getting a kit setup for upstairs as well as one for downstairs so we don't have to take everything with us wherever we go (stethoscope to check placement of NG tube, sterile water to flush it, syringe to flush, feeding pump, breast pump, bottles & parts, etc etc etc.) We are overwhelmed but so thankful to be home and be together. I will try to update again soon. Please pray for a smooth transition home for the boys tomorrow and lots and lots and lots of patience with very few, if any opportunities to practice it.   :) THANK YOU!
Sign from the neighbors :)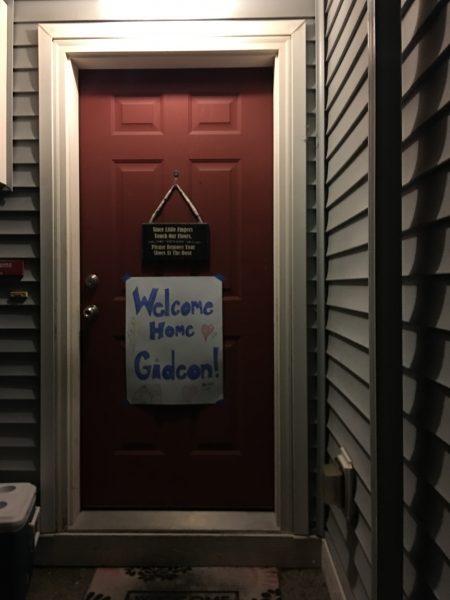 a months worth of syringes to check NG tube placement and flush it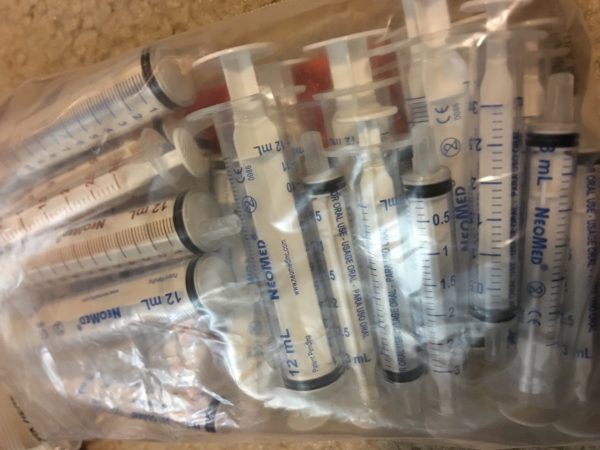 1 month of medical supplies for the NG tube & feeding pump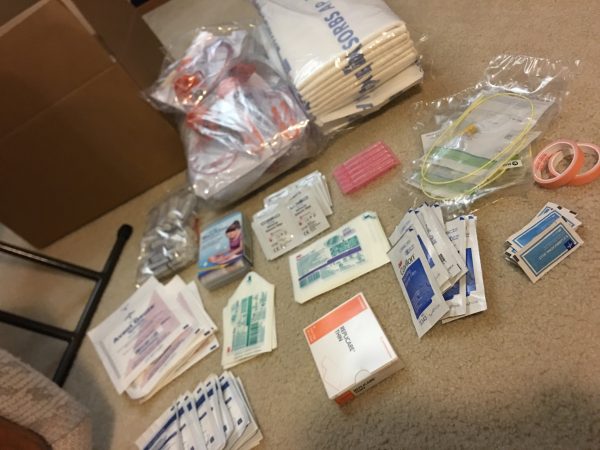 Breastmilk stores… He gets to increase his volume by 5ml per feeding tomorrow s hopefully I won't be storing up much milk, I just want to make what he needs with a small reserve.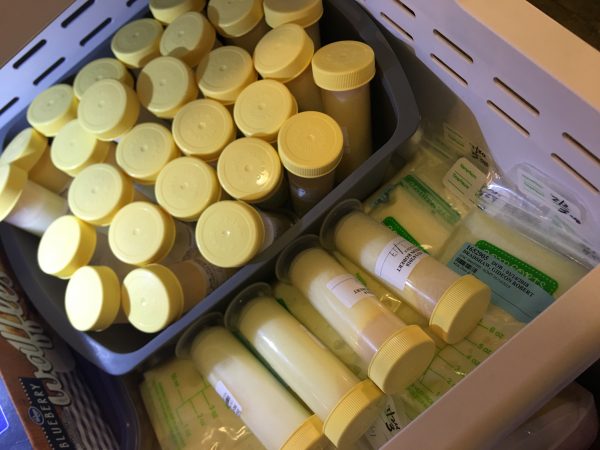 preparing for the overnight feeding pump feeds…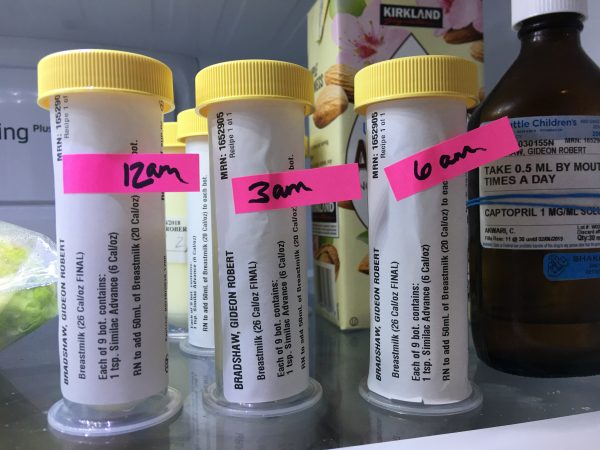 Thankfully he only came home with 2 medications to give twice daily (though 1 is a compound mixed only at Childrens with a short shelf life and has to be refrigerated so I was only able to get 1 months worth) and 1 vitamin but we only have to give meds twice daily.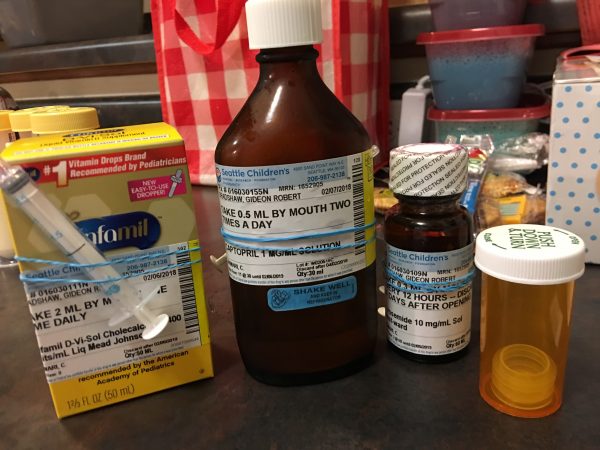 Fortifying milk (adding protein/calories with formula)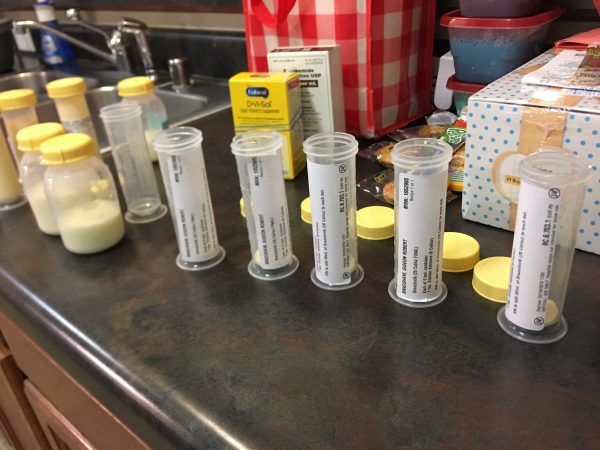 Trying to organize some of our supplies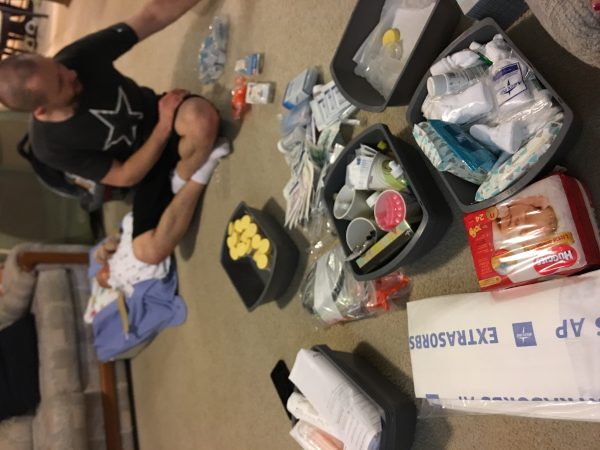 Winning. feed done. meds done. baby done. night night!!!