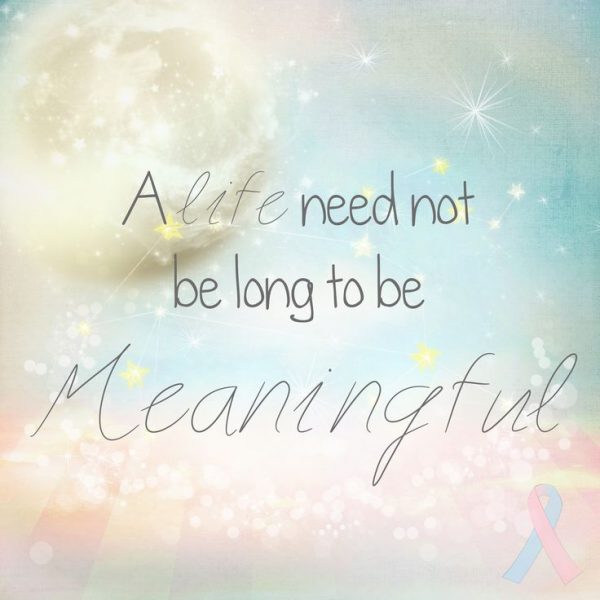 I want to share one of the many stories about how God has blessed Bo and I during this journey. This has been an unexpected ride with a lot of unknowns and scary things being thrown at us. We were talking and praying the other day for some reassurance. The surgical plan that we were expecting had changed, the condition for which Gideon is being treated had changed (again), the treatment plan changed, all of these things keep changing and we get told about them and just have to deal. Of course they are going to do what's best for our baby but we often have questions and want to ask the doctor or the cardiologist or the surgeon that are specific to their specialties and their treatment plans because sometimes the 3 of them who are the most significant people in his care don't seem to be on the same page. But they are busy. The CICU, PICU & NICU here at Seattle Childrens are all on divert meaning they are no longer accepting patients. Every bed is full, all the rooms are full, the surgical schedule is full so we know that they are busy. But sometimes it would be so much easier to feel reassured about going along with these plans if we could see the 'wizards behind the curtain'. In this case it was the surgeon. We had never met him, we have no idea what he's like, if we even like him, trust him, want him to be the one operating on our boy so we were praying asking for some reassurance. Please God give us some tiny little sign that we are going to be comfortable with this man, that we will trust him, that we will feel good about putting our sons life into his capable hands and have confidence in his skill.
As we finished our conversation, a baby was whisked emergently down the hall in an incubator past our room. The baby was being ventilated with a bag valve mask so clearly not breathing on their own. The mother, with blond hair, an ivory sweater & black pants followed the baby in the incubator with her head hung low crying as they whisked her baby off. I started crying sitting on my bed in Gideons room watching the scene and told Bo I needed to go hug that mama. Like, I NEEDED to go hug that mama right now. I was drawn to her like a moth to a flame and I have no idea why because I have absolutely no idea who she is but I had to have some contact with that woman. I went out into the hallway and her and the team were gone already. I felt awful. I thougth about her all day long and prayed for her and her baby and whatever they were going through.
Some hours later, Bo and I walked into the family lounge to refill my water heading back to our room. There she was! The blond haired, ivory sweater sad mom from earlier. She was watching a tv show on her ipad sitting on the bench chair in front of her with her head down. As soon as we walked into the lounge and saw her, I started to cry and told Bo again, I have to go hug that mama right now. Bo said 'do it! I certainly can't go up and hug some strange woman in the lounge'. lol. So I went and sat down next to her and put my hand on her leg to get her attention and realized that SHE was our messenger from God and the answer to the prayers we had prayed. I told her I had seen her baby go by emergently and I felt so bad and I just wanted to give her a hug (she let me) and we got to talking. I told her how sorry I was about the situation she was in, not knowing anything about it at all and she shared with us. She shared how sick her little daughter is who has been here for 1 month since the day she was born. She told us how she has never seen her daughters face because she's always been on a vent and how she hasn't had the chance to hold her daughter because she has had so many surgeries and is still open from her previous surgery and is on and off life support so often. She shared about her journey here for the past month and asked about ours. We shared about Gideon and she immediately asked us who was doing his surgery. We told her and she got so excited, she had passoin in her eyes and excitedly told us about all the research she had done on the 4 cardiac surgeons they have here and about how he did her daughters first heart surgery and he is the best and just gushed on and on about how wonderful he is and skilled and kind and humble and confident. All the things we were hoping to feel about our surgeon that we specifically asked God about, she told us verbally he had, without us ever saying a word to her about it.
THANK YOU GOD. Yes, I get it, you heard our prayer and you answered our prayer. THANK YOU.
I had been thinking about her and her daughter and praying for them for the next 24 hours and wanted to know how they were doing. Last night, I walked into the family lounge and was so excited to see her in there, bringing in some food with her husband (I assumed) and 3 friends to sit down and enjoy some time together. I excitedly walked over to her, put my hand on her shoulder and asked her with a smile "How is she doing!?!". She looked up at me from her seat in the chair, put her hand on my hand on her shoulder and got tears in her eyes. I held my breath waiting to hear what she was about to tell me. She said "tomorrow will be the last day you see me here" and we both started to sob and she stood up and held me as I cried for her mama heart and I held her as she had to share her news.
Today is her daughters 1 month birthday. Her daughter was born at 4pm today and they are removing life support at 4pm and saying goodbye to her. I can barely even write this looking at my computer screen through the tears rolling down my face thinking of what she is going through and is yet to go through. I'm so thankful to God that he sent her to us to answer our prayers and my heart breaks deeply for her.
I write this to share how thankful we are to God for hearing our prayers, for hearing YOUR prayers that you are lifting up for us and for Gideon. We know God hears our prayers, this is just 1 example of how he has answered those prayers for us, there are so many more.
I also write this to ask you to please pray for her. At 4pm today, please pray for this family as they say goodbye to their precious daughter at the time of her birth 1 month later and deal with the grieving process that will follow. I'm not even certain of her name and don't know her daughters name at all but God knows and He can comfort their family so please, join us in praying for that family now, at 4pm and on as they start their new journey.
Thank you