We slept! I prayed and prayed and prayed (and you all prayed, THANK YOU!) for stability and rest and we had stability, for the most part and rest, for the most part last night. Enough so that I feel human again. Lol. Sleep deprivation seriously does a # on me, it turns me into a complete maniac so I'm glad we got some sleep last night and his heart calmed down and was stable all night. We went to bed around 8pm and got up at about 8am and only lost about 4-5 hours of sleep between then with arrhythmia's, labs, vitals, alarms, lost binkie, etc. so it was a good night. Today has been good as well. Rounds here are quite a bit different than they were back in the ICU which is a bit sad. I liked having the whole team all together to all give input on things and here, I just had 2 cardiologists to discuss things with rather than the whole team but they were both very reassuring to me today. There was some debate about whether to take Gideon off of the positive pressure air that he is on right now and the cardiologists said he needs to keep it on for a few more days. There is no respiratory reason causing it, it's just for basic support for his body so that his work of breathing is less so he burns less calories to breathe. Really. Breathing is even aerobic for him and his #1 goal in life right now is to GET FAT and gain some weight so everything they can do to support him in doing that, they are going to continue doing. For now, it's keeping the positive pressure air going for him so he doesn't have to work at all to breathe.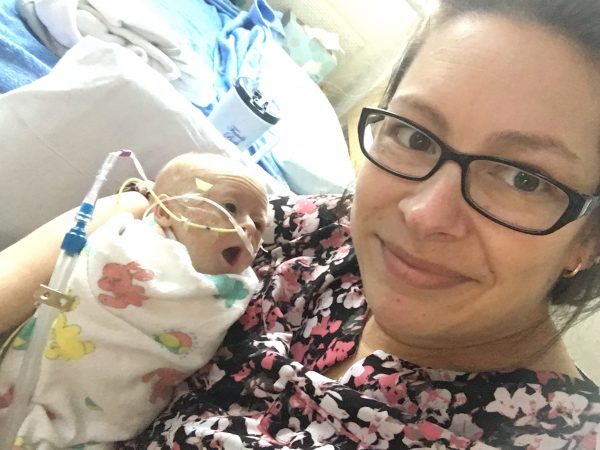 The Cardiologists are not concerned about his 'hiccups' and bad rhythms he has slipped into. They look at him, he doesn't turn purple, he doesn't get uncomfortable, his heart just goes wonky for a short period and seems to recover on it's own, his labs are good, his NG tube placement is good, his PIC line placement is good, there doesn't seem to be much of a reason for this to be happening. It's not a side effect of getting off of the Milrinone, as a matter of fact, he would be more likely to have these strange things while he was on the Milrinone. So I just try not to look at the monitor ever unless it beeps and bongs for some reason and just watch him, see how he is doing, his color, perfusion, work of breathing, comfort level. And for the most part, all of that is just fine. Unless he's trying to poop. LOL.
We are starting to get a routine down as much as we can. Adjusting medication times to fit what would be a good schedule for us to have at home and scheduling his 3 oral feeds per day. Right now, it takes about 2 hours to get the morning routine down, pump, make a bottle (with older, frozen milk that needs to be fortified), fill the syringe for the NG tube, change out the NG tube feed, feed him the bottle, give him all his meds by mouth, wash the bottle and pump parts, snuggle and get him settled again. Just enough time to start for the next round. LOL. We will get faster at it, today was his first day of taking all his meds by mouth so that was good. Add in changing diapers and doing a general wipe down of him and that's the 3 hour mark when it's time to start all over again! Lol. It's good practice though.
I love my nurse today. She knew I was upset and exhausted last night and didn't get a chance to have dinner and just went to bed hungry instead. This morning, I went to the cafeteria to get breakfast but made  a phone call on the way and they closed down while I was on the phone so I missed breakfast as well. She brought me some cheese, crackers & apple juice to go with my HUGE bucket of water that I keep well filled so I had something to eat while I wait for lunch to be available. So kind of her. She had 2 preemie babies herself so she's totally comfortable with Gideons size and very compassionate about my fear of him, especially breastfeeding. Hopefully she will be around to hang out and help later, she has 3 other patients today, 1 of whom requires nearly complete care until they are taken to the OR for their transplant surgery in a couple hours so hopefully she will have some free time after that.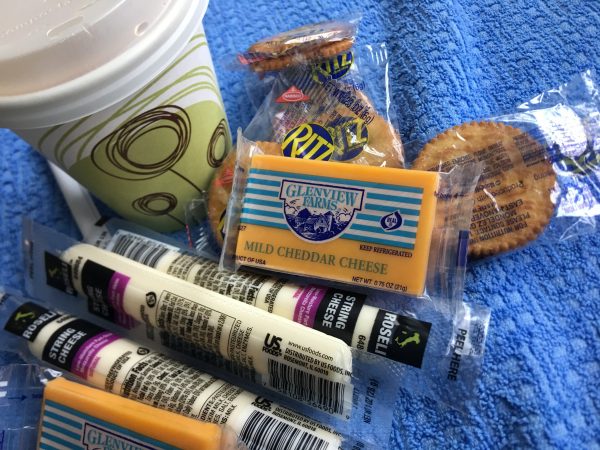 I'm participating in a healthy living challenge with a group of gals from co-op which has been awesome for me since the first of the year. I set my goals to be attainable knowing I would be having a baby and spend a few days as an in patient in the hospital but wanting to maintain my health goals I was working so hard towards while pregnant and not wanting to fall completely off the wagon after I had him eating everything and anything I could find and never exercising again so it's been very beneficial for me. Today, I see they have blessed our families with having some freezer meals prepared for us. There are so many people helping us out in so many awesome ways, I wish I could express our gratitude. This is so awesome, what a sweet blessing for our family. Thank you ladies.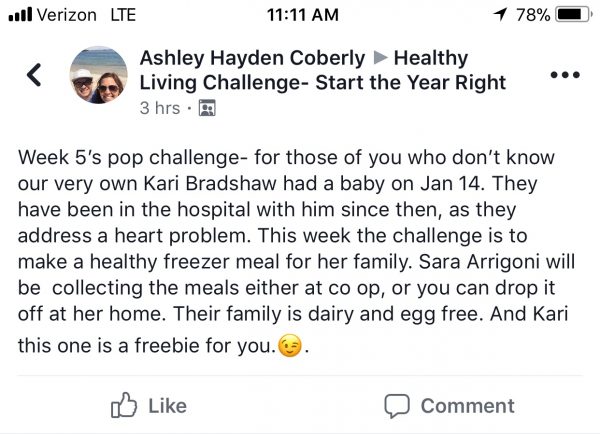 I do plan to add more stuff to our care calendar, I just don't know what or when the needs are quite yet so I will add things as I find out more, as we return home in a week or 2 and more needs become apparent to us. There will be LOTS more opportunities to help out if you so desire, I think we're in for a bit more work than we had originally expected :)
Today, our prayers are to remain STABLE, rest and get fat. That one's just for Gideon, not for me. Heck, you can pray for me to get skinny if you want, LOL! HAHAHA. THANK YOU for the prayers!