Gideon has done great the last couple of weeks since we pulled his NG tube and quit his cardiac meds.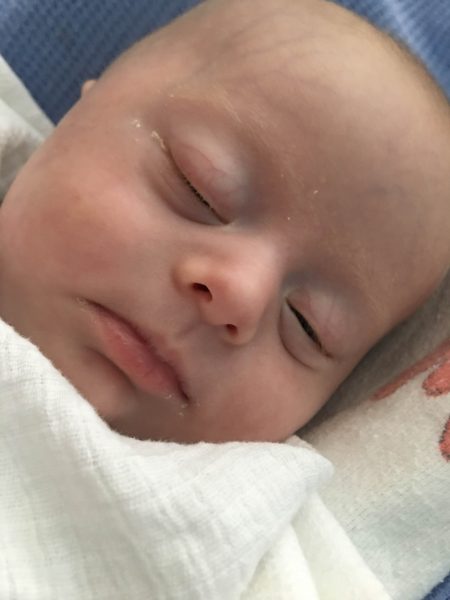 He is always peeking with 1 eye to see what's going on around him ;)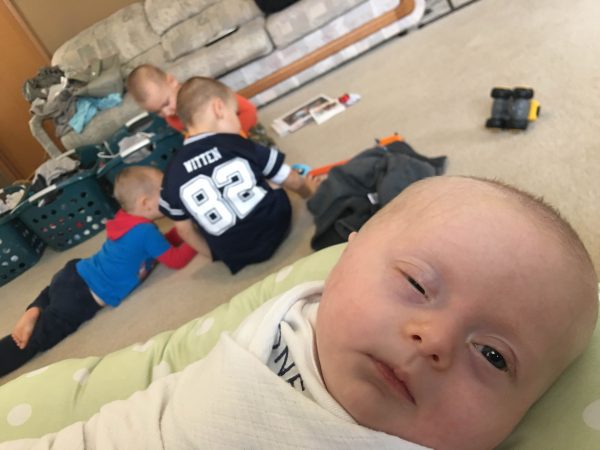 We have in home therapy every week with a therapist who teaches  me how to help him developmentally. Our number 1 focus right now is on head control and muscle strength in his trunk to help his lungs & diaphragm for breathing and eating. I do exercises and stretches with him everyday and his progress is consistent.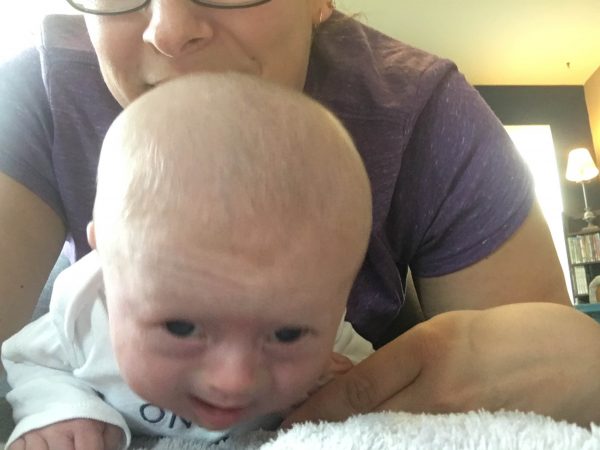 Sometimes I get glimpses of just how small he still is….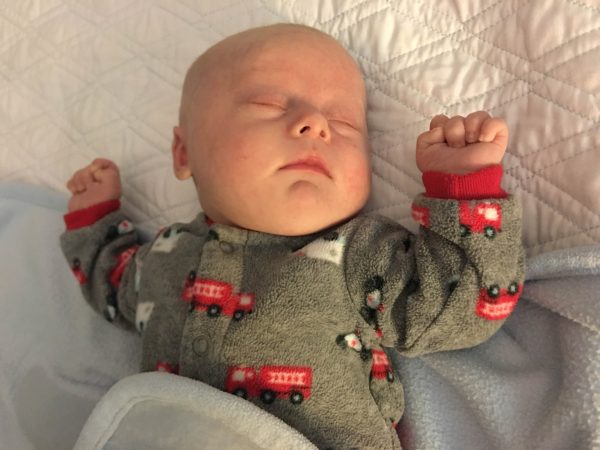 His brothers are always in his face. All 3 of them love him so much, he doesn't get much time alone when he's awake.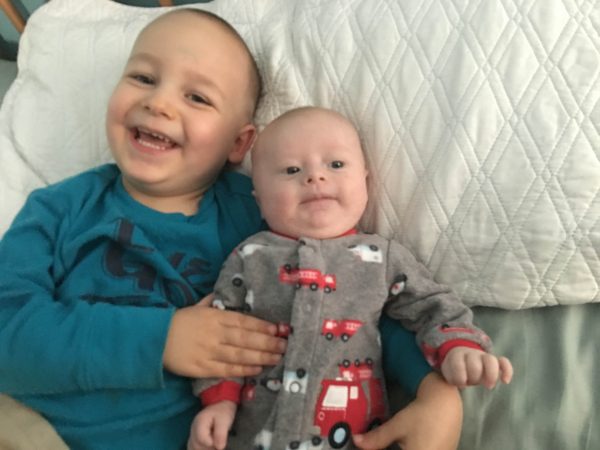 Yep, I fell over the hill. Shucks. Ha! The kids loved the cake! Daddy did a great job making that one.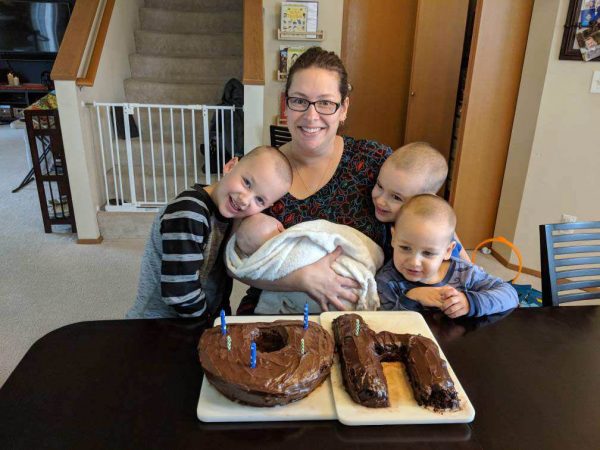 Always the star of the show. Then he goes up to nap and the other kids get the attention again. Lol. All my kids are so loved by so many people, I'm thankful for the relationships we have and our community.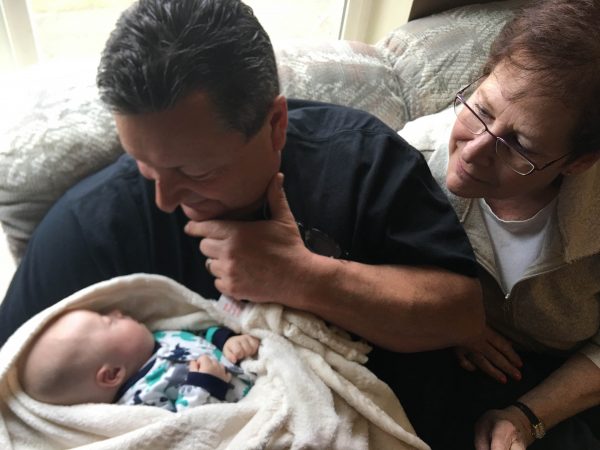 Dreaming of boobie buffet.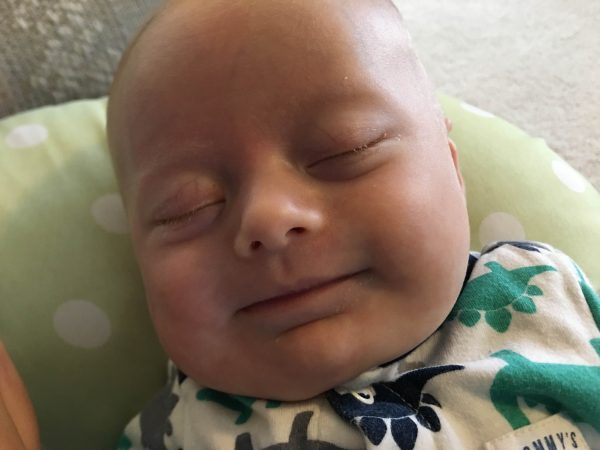 More love from brothers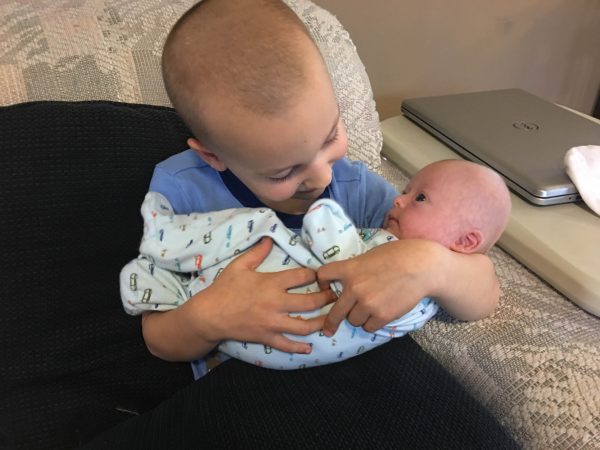 We have attended our home school co-op the last few weeks and have been trying to catch up on our work at home as well.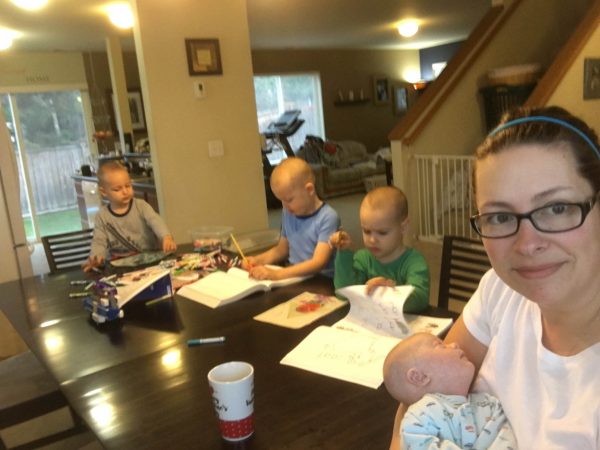 Again with the love from brothers :)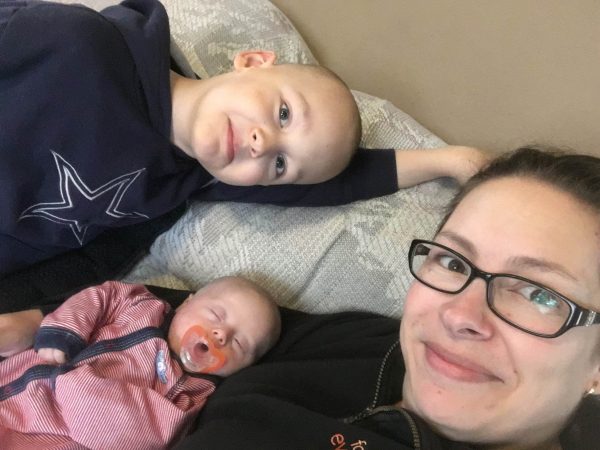 Brothers again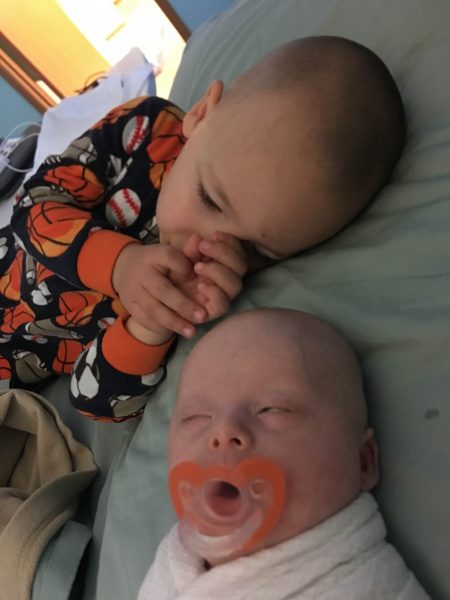 The week after we pulled his tube, his weight gain was great. This past week, his sleep schedule changed a bit and he stalled  out on his weight gain so we had to revert back to our old schedule and add in an extra fortified bottle everyday to maintain good weight gain.  He gets prune juice everyday now because he was only pooping every 3-4 days and they want him to poop everyday so it's even harder to show a weight gain when he poops everyday now. Lol.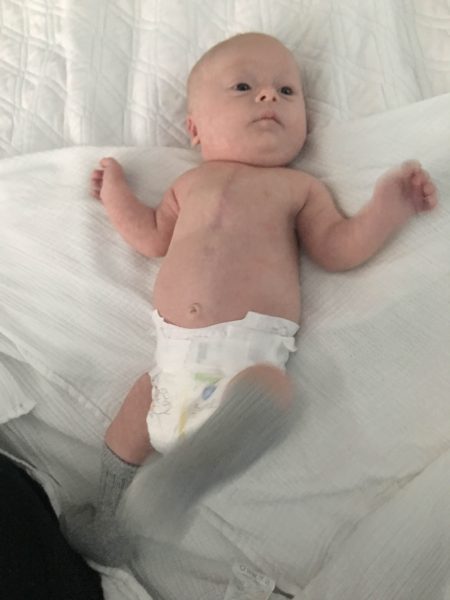 He is still a happy, content little guy for the most part. He had a few fussy days after his 2 month pediatrician appointment where he received his vaccines but in general, he sleeps, eats and does therapy exercises and stretches and starts the routine over again.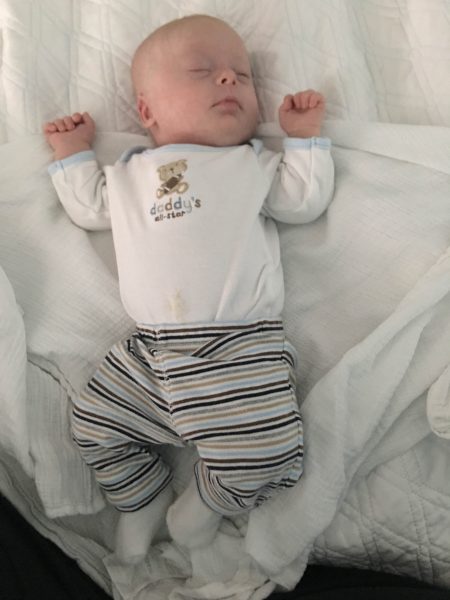 Prayers are for continued weight gain as we look ahead to his big heart surgery in a few months!
THANK YOU for following along, walking through this with us, praying for us and checking in to see how Gideon is doing! Love and gratefulness to you all!
Kari