I just received this picture from Bo: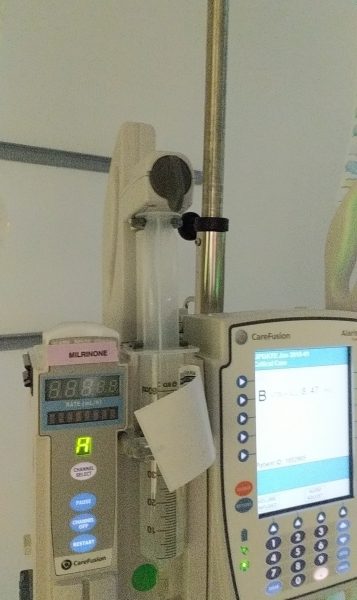 That is Gideons Milrinone pump. TURNED OFF. Entirely. No more wean. It's just OFF. They just shut it down and will see how he does for the day. Please pray that he has a STELLAR day of excellent cardiac output, fantastic kidney function and perfect perfusion and oxygenation as the medication wears out of his system. This is a big day….
My reply to Bo was "Wow! I'm terrified!!"
His reply to me….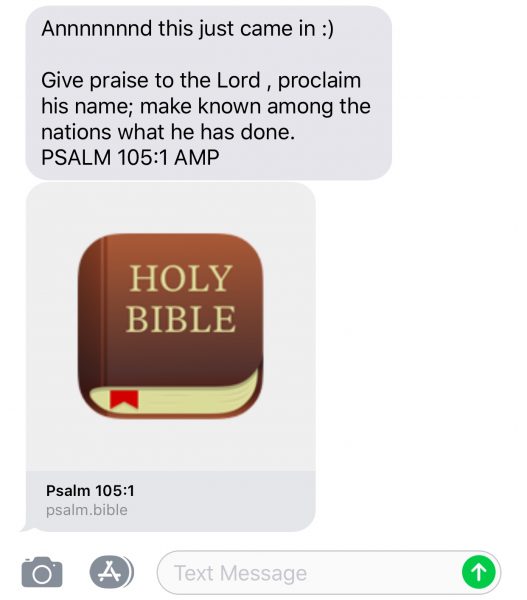 Well ok then. I'll keep my focus where it belongs and kick the fear to the curb! Instead, I'll spend the day praising and thanking God for HEALING GIDEON and the positive progress he is making and I'll get to head back to the hospital soon and go celebrate with him today.
I'm already having a hard time leaving home. I don't want to leave my big boys. But I miss Gideon. But then I don't want to leave Gideon, but I miss my big boys too. It's a tough, yet awesome place to be in knowing that we can be home for the bigs and at the hospital with Gideon and do our best for all 4 of our kiddos. I might even get to spend a whole hour with Bo today and maybe have lunch together while we swap out at the hospital, that will be the most time we've had together in a very long time!
A great day! Lots to celebrate and be thankful for! So why am I still crying? Lol. Post partum hormones, family separated, concern for other heart moms in the unit, thinking about other friends and what's going on in their lives. So many emotions. So many more hormones. Sugh a good God!